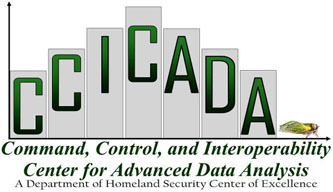 ---
CCICADA Working Meeting: University/USCG Working Meeting on Maritime Cyber Security
March 7, 2018
CCICADA Center, CoRE Building, Rutgers University
Organizers:

Fred Roberts, Director of CCICADA, froberts at dimacs.rutgers.edu
Presented under the auspices of The Command, Control, and Interoperability Center for Advanced Data Analysis (CCICADA).
---
Call for Participation:
These meetings are by invitation only. Invitees come from universities, government agencies, national labs, the private sector, etc.

---
Previous: Announcement
---
Next: Program
---
Working Group Index
---

DIMACS Homepage
---
Contacting the Center
Document last modified on February 19, 2018.