Next:
Soundness
Up:
A semantics for BAN
Previous:
The model
We define the relation

between states and formulas (where

means: in state s formula

holds) inductively on the structure of formulas as the least relation satisfying: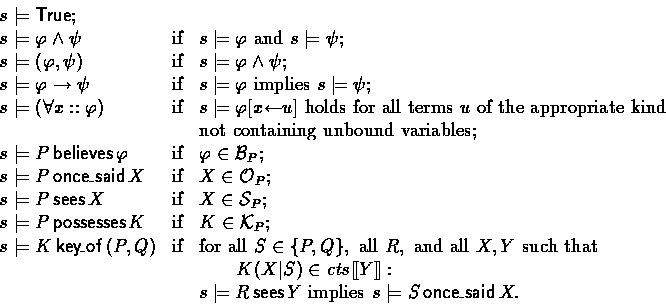 The notation

above means:

with u substituted for the free occurrences of x . If

, the whole formula

may be substituted for

, and since

, the ``recursion'' in the definition of

is unbounded, whence the appeal above to ``least relation''.
Note that the relation

is not monotonic in its left argument, i.e., when

,

does in general not imply

.
---