Young Scholars Program in Discrete Mathematics
July 5 - July 30, 2021
Whether this face-to-face residential program will take place as planned, or whether it will be replaced by a virtual program on Zoom depends on the status of COVID-19 in the Spring of 2021. Further information can be found at the bottom of this page (**).
How Will
You
spend the Summer of 2021?

Are you fascinated by mathematics?

Do you like to solve challenging and puzzling mathematical problems?

Are you curious about what mathematicians do?

Would you enjoy living on a college campus for one month and exploring mathematics?
If you answered yes to these questions, the Rutgers Young Scholars Program in Discrete Mathematics invites you to join other talented and highly motivated high school students for an academically challenging summer at Rutgers, The State University of New Jersey.
About the Program
The Rutgers Young Scholars Program in Discrete Mathematics is a summer program for mathematically talented high school students. It provides a mathematically rich environment to high school students interested in mathematics, and is designed to encourage them to consider careers in the mathematical sciences.
Selected students participate in an intensive four-week residential academic program that provides a challenging introduction to discrete mathematics -- a new and growing area of the mathematical sciences with many applications on the cutting edge of modern research.
During the program, you will develop and enhance your problem-solving abilities by applying mathematical concepts to a wide range of problems. You will also meet distinguished professionals in the field of discrete mathematics who will serve as role models and mentors and help you decide if mathematics is the right field for you. Teaching assistants who are embarking on their own careers in mathematics will provide additional academic support.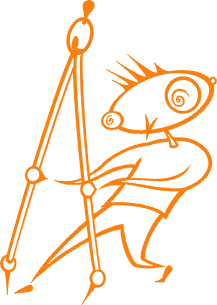 Activities and Campus Setting
Approximately thirty high school students will be selected for admission to our twenty-ninth annual summer program, which runs on weekdays from Monday July 5 to Friday July 30, 2021. Students will participate in instructional sessions, field trips, and workshops on careers in the mathematical sciences. Informal evening and recreational programs will also be provided.
Click here to see a sample schedule and program notes.
The program is held on the Busch campus of Rutgers University. Students are housed in a modern, air-conditioned residence hall. The classroom building, computer laboratories, student center, and recreation center are within walking distance of the residence hall. Residence life staff members coordinate the residence program and recreational activities.
Tuition and Fees
The cost of the program is $4,200; which includes tuition, materials, housing, and meals from Monday morning to Friday afternoon each week.
Students return home each weekend. Students who live at a distance are welcome to apply if they have relatives or family friends who live in the area and with whom they can stay on the weekends, or pay an additional fee of about $600 for weekend home hospitality.
Because of COVID-19, students who live outside the United States are not eligible to apply for the residential 2021 program, but may apply now for the virtual program.
A limited number of scholarships will be available for students in need.
How to Apply
When you apply for admission to the program, you will be asked to solve a set of interesting mathematical problems (see the sample problem below). Your responses to these problems and other application information will be reviewed by our staff.
Applications will be reviewed on a first-come, first-served basis for as long as space is available. Females and students from underrepresented groups are encouraged to apply.
Click here to get the Application Kit.
Click here to get the 2021 Problems.
For additional information, contact Joseph Rosenstein by email at joer@dimacs.rutgers.edu and leave a phone number at which you can be reached.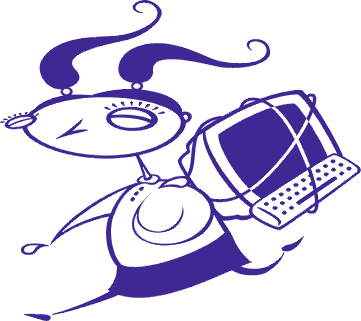 ---
A Sample Problem in Discrete Mathematics

Problem: The network below displays five cities (A, B, C, D, and E) and their distances from each other. Find the shortest route that begins at city A, visits the other four cities, and returns to city A.
---
**Because of COVID-19 this residential program will happen face-to-face only if it is permitted to happen, and under the conditions set, by the appropriate authorities.
For now we are proceeding under the assumption that the four-week residential program will indeed take place.
However, if the program is not permitted to take place as a face-to-face residential program, then we will have a virtual version of the first two weeks of the program using Zoom during the weekday mornings of the four weeks between July 5 and July 30, 2021. The cost of the virtual program will be $1500 per student.
The final decision may not be made until mid-April.
Sponsorship and Funding
The Rutgers Young Scholars Program in Discrete Mathematics is sponsored by the Rutgers University Department of Mathematics and the Center for Discrete Mathematics and Theoretical Computer Science (DIMACS).
The program was funded for its first eight years by the National Science Foundation and, in the following seven years, was supported by generous grants from the AT&T Foundation. Additional funding has been provided by Google, Hewlett-Packard, the Mathematical Sciences Department of the IBM T J Watson Research Center, and the Prudential Foundation. The National Security Agency supported the program from 2009 to 2017.
Rutgers, The State University of New Jersey, is dedicated by law and by purpose to serving all people on an equal and nondiscriminatory basis.