May, 2018
A video about our PS-Future project will be featured in the 2018 STEM for All Video Showcase funded by the National Science Foundation.  The event will be held online May 14th -21st. (The videos will remain for viewing after the conclusion of the event.)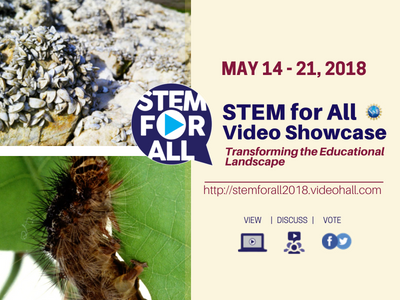 Our presentation, entitled "Computational Tools for Planning a Sustainable Future," introduces the modules that the project is developing, the topics that student explore in them, and the mathematical and computational methods that can be used in planning for sustainability.
Now in its fourth year, the annual showcase features over 200 innovative projects aimed at improving STEM learning and teaching that have been funded by the National Science Foundation and other federal agencies. During the week-long event, researchers, practitioners, policy makers and members of the public are invited to view the short videos, discuss them with the presenters online, and vote for their favorites.
The theme for this year's event is "Transforming the Educational Landscape." Video presentations cover a wide range of topics including science, mathematics, computer science, engineering, cyberlearning, citizen science, maker spaces, mentoring, informal learning, professional development, research and evaluation, NGSS, and the Common Core. The videos highlight initiatives for students of all ages - kindergarten through graduate school, as well as those for adult learners.
We hope you will have a chance to view our three-minute video and leave us a comment!