June 2016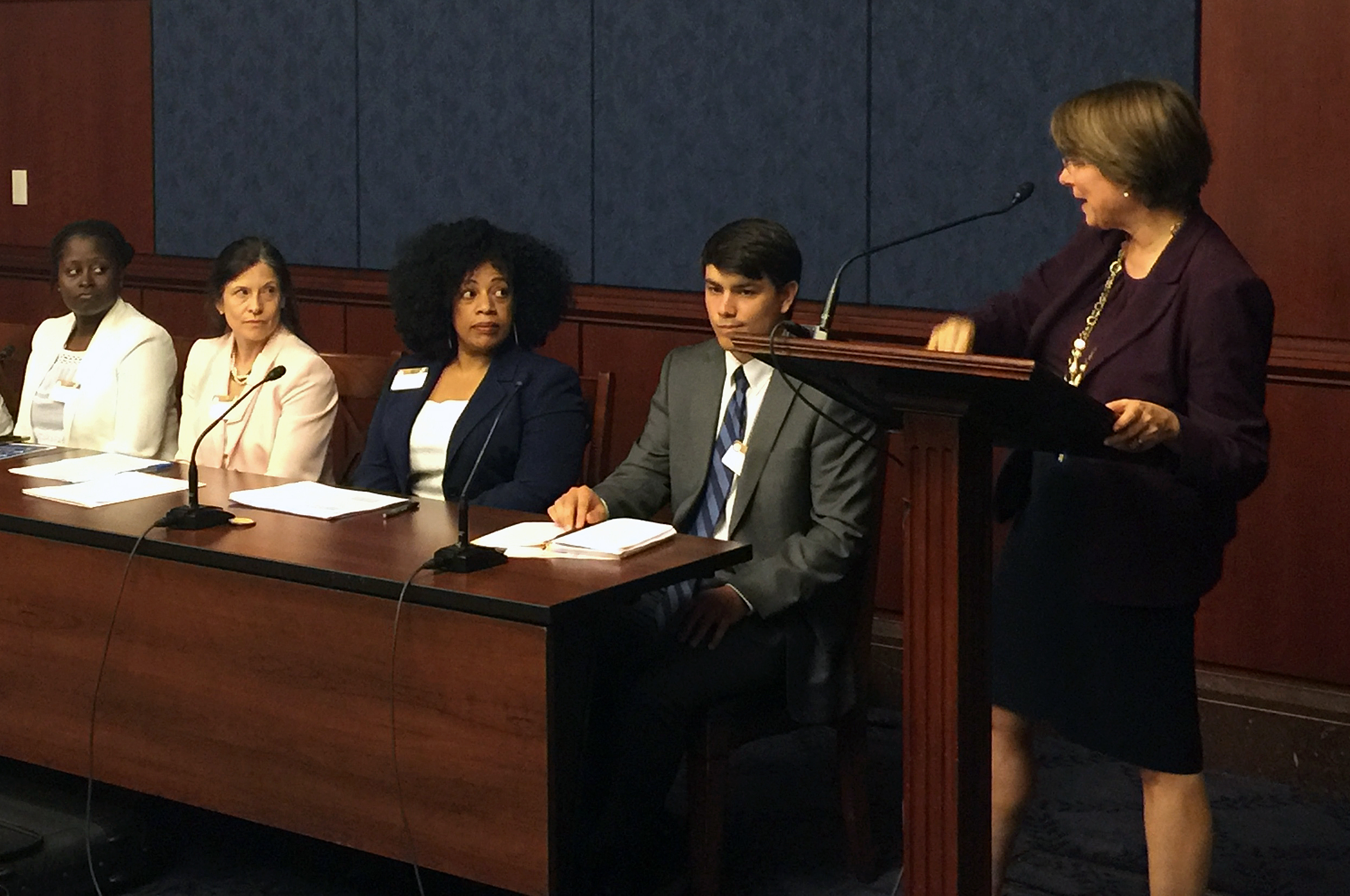 DIMACS Director Rebecca Wright was a panelist in the congressional Diversity in Tech Caucus hosted by Sen. Amy Klobuchar (D-MN) on June 22, 2016.
She and the other panelists discussed why efforts to increase the participation of women and underrepresented minorities in STEM fields, particularly computing, are worthy of continued Federal support.
Wright is a member of the board of the Computer Research Association's Committee on the Status of Women in Computing Research (CRA-W), and she represented CRA-W on the panel.
Read about the Caucus on the CRA's Policy Blog.