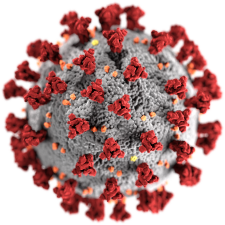 Please be aware that to attendance at DIMACS events is contingent on adhering to guidelines that apply to all events held on the Rutgers campus.
In order to attend any DIMACS workshop on campus, Rutgers University requires that you:
Provide proof of either full COVID vaccination OR a negative COVID PCR test taken within 72 hours of your arrival at the workshop.
Provide a photo ID that matches the name on your COVID vaccination record or PCR test.
Wear the event nametag throughout the event. (This indicates that we have already confirmed your vaccination status.)
For the safety of everyone in attendance, DIMACS requests that event participants wear masks in the lecture room and other crowded indoor spaces. It is our shared responsibility to protect each other, especially those who may be the most vulnerable. Help us keep our community safe & healthy.
---
What vaccinations are allowed?
We are able to accept any vaccine approved by the World Health Organization (WHO) and administered according to the approved schedule. If you are unsure about whether your vaccination will be accepted, please contact us before you book your travel. WHO-approved vaccines include Pfizer–BioNTech, Moderna, Johnson & Johnson/Janssen, Oxford–AstraZeneca (Vaxzevria, Covishield), Sinopharm–BIBP, Sinovac, Covaxin.
How will vaccination be verified?
We will request proof of COVID-vaccination or negative COVID PCR test, along with matching legal ID (valid driver's license or Passport) or official RU ID card (for Rutgers Faculty, Staff or Students), when you check in at the workshop.
Vaccination cards, test results, and ID information will not be stored by DIMACS, and they cannot be provided prior to the event.
What if I feel sick after I arrive?
If you feel sick after your arrival for the workshop, please do not attend the event. If you are not local, please contact DIMACS or the organizers by phone or email, and we will try to help you locate testing.
Questions?
Please email covid19@dimacs.rutgers.edu with your questions, and we will respond as quickly as possible.